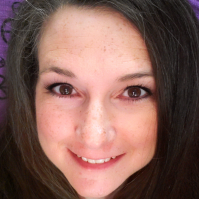 L. D. Nash
Thrillers, Suspense, Action & Adventure, Paranormal Romance, Romance, Dark Romance & Erotica, Western Romance, Science Fiction, Fantasy, Horror, Teen & Young Adult
L. D. Nash was born early one stormy November morning. A warrior at heart, she's only killed people on paper and dreams of becoming a ninja; an idea her husband will tell you is impossible considering her severe clumsiness. She began her writing career at the age of 14 and hasn't stopped since.

Never tell her that she can't do something, because she will do it twice and take pictures. She lives in the piney woods of Northern Louisiana with her gorgeous husband, two rowdy grandsons, and entirely too many dogs. Once a month she turns furry and chases her tail, but otherwise, she can be found firmly rooted on her sofa, watching Supernatural and living vicariously through her many female heroines.
Knowledge is of no value unless you put it into practice.
Anton Chekhov